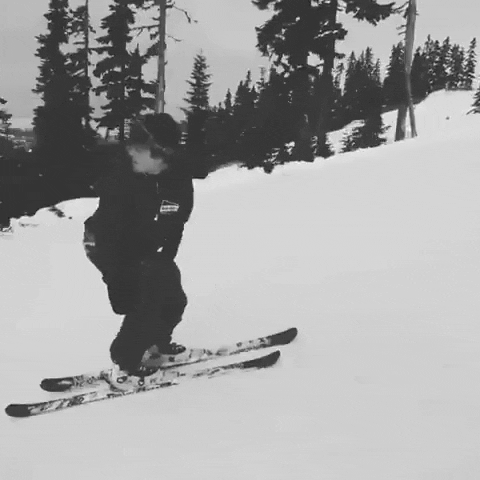 New montage of my favorite person to watch ski from the chairlift. Froberg is slept on and good at 50-50's.
TGR who I guess has a website that conducts interviews interviewed Jarrad McCarl.
Spinney content is always enjoyable, he put up a short clip of some skiing at Keystone.
Every year there are 1-2 videos I like entered in a video competition held by a company I don't like.
gram update: Krypto is always on the gram update, Lauri skiing on rocks, Footy of the General from TAFT
Quote of the week: Kid: Do you smoke cigs?
C-Ray: I tried to for a while.
Uncle Dave went to went to Europe and skied pow, then he came back to the U.S. and swung under the rainbow rail at Sugarbush.
Flat Stan is the king of the 360.
Slivush interviewed B-dog about making his real street (above) and healthgang shit. Antti's was also amazing.
Two of Z.S.'s Canadian fav's play Slivush against each other at Momentum. They both miss a hand drag and get boofed.
After the bootleg McWild 5, the first Z.S.S.O.T.Y. and a man currently known as Rodney Mcdogger bring us a McWild #BCedit. Hall does a misty dive off a cliff.
Gram update: more Uncle Dave footy, Lil Franke's big switch lip slide, I hope krypto skier makes an edit soon.
Happy Valentine's Day <3
Dan compiled shots from all of his homies around the world and threw in some classic scenes from your favorite Christmas movies. "Why the hell you dressed like a chicken?" Merry Clipsmas from Arsenic <3.
Freddie Grann the ski paint man took a lap through Klappen.
"The Canadian border made me pay $200 to enter for 1 night after flying from Oregon. They weren't impressed with my criminal record!" Winner of Zootspace's "only ski video worth watching this year"- New England pride is up on Slivush along with the Joe-Joe interview.
Summertime clip in the winter of Jarrad McCarl skiing the momentum lane with 10-to-many slo mo's
LSM has a 5 page feature in a Swedish magazine called Fjalljournal. Are online magazines the future?
1 hour of Kimbo sessions footy. Henrik does 10,000 switch dub 10s. If Freed knew these people he'd have Instagram cuts for eternity.
Random A4 comp? Stolen content to promote Slivapp? Shit Freed prolly made that to…. (we love you Freed)
"One would have to ask yoda for the answer because I don't know". Freeskier the fallen magazine Talked to Magnus about interpretation and included some cool pictures taken by Peyben.
Gram update: Hayes Sugarbush update, Two Tokyo tricks, and Mista Magoo at Bach
Fashion report: Cover mittens named after dans girl friend, and New hats from the bunch
Merry Christmas zooters :)

Hayes made a Joey Favara montage from hood last summer. Buy some gear from this mans here.
New Keeshlife video from a video contest held in the foreign land.
Lauri also uploaded some shots from ski or die.
"Blind hemisphere" – a super cinematic video of Luka Melloni.
Game of slvsh between Jarrad McCarl and JDSC.