For any one whom speaks the language, there's a new interview with Sig out . Included are some unreleased clips in the form of gifs- all pieces to the puzzle which is ":)". Still waiting.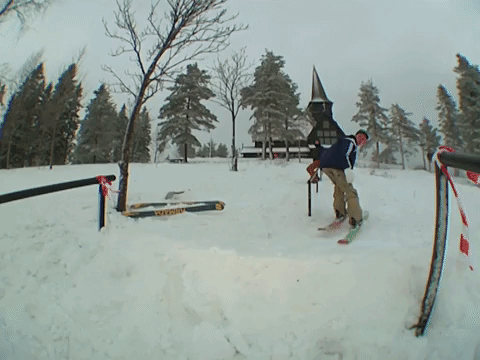 Skiman put up a minute long clip from Stockholm.
Keegan is a boss. Thank god level 1 compiled all of his shots into one place.
New one from no pulp that has Slak footy.
Although B-dog's and Antti's real streets where without a doubt the best, respect must be paid to Hornbeck. Not sure if a go-pro should ever be used in the streets though.
Gram update: More OVP content,  HG gram comp on the gram, I love Ruben's skiing and so should you.
quote of the week:
It was Anttu's birthday yesterday and this is a cool picture of his ender from the ON3P video. Happy B-day Anttu :)
Harrington brother Z made an unsanctioned off-piste video from the wild terrain of sugarbush resort; Beenie and Harrington off-piste, a continuation of Been's off-piste series. Who will he partner with next?
Maybe some one can translate this? The second interview of Siedel I've posted that I can't read. Whatever, we all love Siedel.
New park montage from the digit jpeg kids. Reuben's switch 7 don't play.
"It would be sick to ollie on to that thing then jump onto the rail" – anyone who's ever been to death quad. With Hornbeck content that hasn't been posted on this site becoming slimmer by the day, thank you Freed for showing me his segment in "So it Begins" LaFa.  Was kind of step on but ¯\_(ツ)_/¯.
Gram update: Magz clipz,  These Lauri shots where on the gram but he also put them on #zootspace'spreferredplatform, Krypto update feat. Sig Tviet
Fashion report: Zooted winter headwear, Today is the 33rd day of the year, Eat the guts hoodies which come with hard copies of E.T.G.
Bonus feature: Slak makes a painting
Another old John Ware vid to start the post off cuz why not.
A long lost promotional video for the infamous banana hoodie has resurged. The learning process continues.
Slo-mo replays, more footy from the never ending bench spot (is that a bench tho?) and a ski boot ice hill bomb- all in Crack Jack's new clip, the prequel to the full iphone-tage/music video of B-mack and Krypto skier in the streets of Oslo. First home made track of the year but not of the season.
Another Hayes mini montage of Brewer and Frank at Sugarbush.
Has the horrible snow year driven everyone in Utah crazy? Nothin but psycho vibes from #skizsnewparkcityvid. How many more #skizsnewparkcityvids will there be this year?
Gram update: Lauri doing one foots that don't look like the dog piss grab in skate 3, Henrik skiing in his own park , and Burrito sw tail butter 3 pretz 1.
Quote of the week:
Are you coming to Utah soon?
Welf: yeah probably some time this week.
People of all ages and sizes travel from around the world to visit the Bonezone, a place created by The General's older brother. The Brighton parking lot was full today and there aren't even any lifts running yet. Skiz aka Oliver Hobstackle aka the CEO of this website made a new video from the bone zone featuring multiple Park City all stars and Cal goes DUMB hard.
The Mags and Sig Tviet combo never gets old. Early season montage in the foreign land featuring a Vishnu track from the same people who gave us the The Kimbo sessions theme song (thank you Kimbo) and the all time classic, "Quit my Job".
3 years ago Ian Compton gave us The weak Vey and Gibson edition, yesterday he gave us The weak Dayton and Hackel edition.
In the past 5 years, a lot of great content has been buried in the Level 1 movies mixed with horrible editing and pow segments you don't want to watch. Regardless, skiers like Mike Hornbeck and LSM have had multiple great segments, that may or may not be worth your $10 dollars on iTunes. Level 1 has a lot of slo-mo extras from "Less" on there youtube account, I compiled them together into 1 OD video.
gram update bone zone edition: Mista Marley Mango, Skiz's big return, Kallt compilation